6 Celebs Who Embraced Their Fuller Figures
Body acceptance and self-esteem are closely related, and pop culture and fashion have conditioned people, over the years, to believe in one conventional idea of beauty.
When you're constantly bombarded with the same imagery through your television, ads, films and media, it's only natural to wonder why your body isn't even of the type that you see everywhere. Not to mention the barrage of Photoshopped and airbrushed images doing the rounds on social media and magazine covers.
Real people, of course, come in all shapes, sizes and colours; there is a growing wave of celebrities who are coming forward with positive body images and setting an example for girls and women all over the world.
These inspirational women speak through their actions and carry themselves pride, showing how easy and great it is to love yourself exactly how you are. Here are a few celebrities who are fighting back against the patriarchy with self-love:
Tyra Banks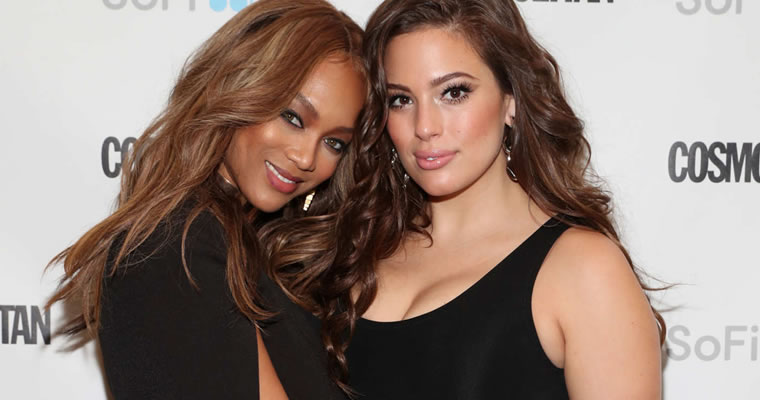 America's Next Model host Tyra Banks has been one of the women who has been very open and accepting of her weight gain after the delivery of her child, on the Live with Kelly and Michael show. She went on to mention how she thought she looked better at that point than during her first appearance on the show 20 years ago.
She reflected that she probably looked like a whole different person, having put on more weight on her face and body, going on to speak out against the insane pressure on younger models in the fashion industry.
A size six in her modeling days, Tyra is a strong proponent of loving your own body and encouraging others to do the same, without the expectations of size zero frames.
Kelly Clarkson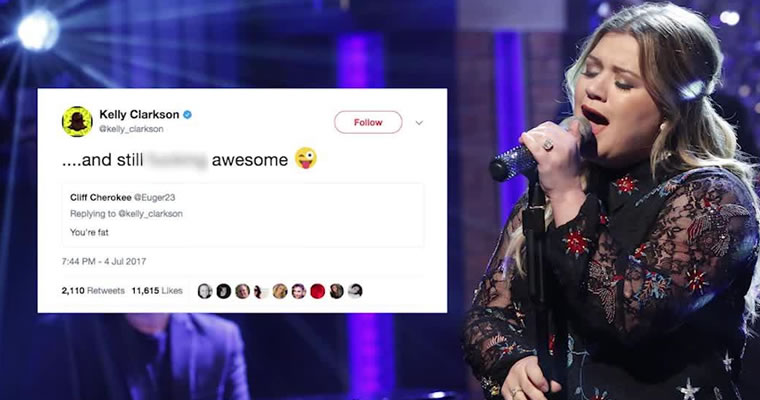 Kelly Clarkson first took the national spotlight when she became the first person to win the show "American Idol". The pop singer who went on to create hits like "Breakaway" and "Since U Been Gone" in the 2000's received some media attention criticising her for her weight gain.
Kelly Clarkson shrugged off the unwarranted comments without blinking an eye, retorting that she was comfortable with her body. Responses like these can often confound those propagating a cookie-cutter idea of beauty, and are a great way to tackle haters.
"We are who we are, whatever size," Clarkson said in The Ellen Show.
Meghan Trainor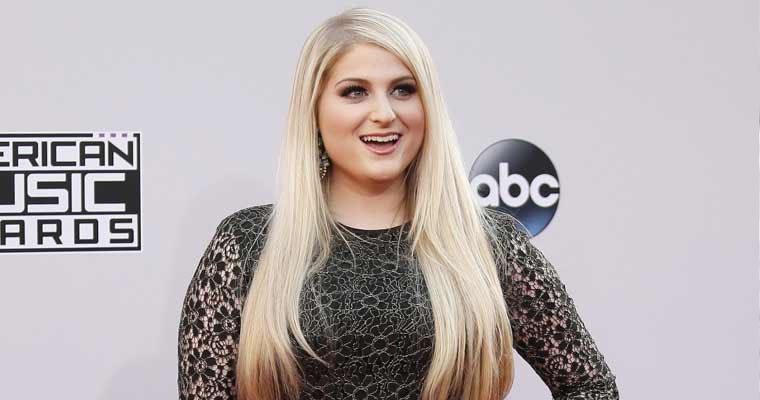 Meghan Trainor's new music video "Me Too" brought with it a nasty shock, when it was released.
The singer, who had just seen a few screengrabs initially, thought that fans might have messed around and altered the images with Photoshop, but then she realised that it was the editors of the video who were behind this. She promptly texted them, demanding her "waist back". This kind of appalling and unsolicited editing of a natural body is exactly what is wrong with pop culture today. Sadly, this is hardly the only incident of its kind she's had to face.
There were also fan complaints of Seventeen magazine having Photoshopped her image on its cover, and altering her size so she looked thinner. Her 2014 hit "All About That Bass" had magazines using altered images of women with it, as well, which she spoke out against while promoting body positivity.
Selena Gomez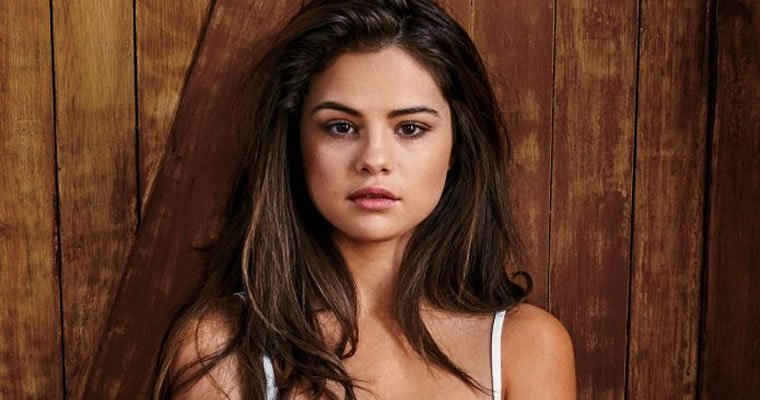 Selena Gomez has been dealing with fat-shaming from a pretty young age, and has grown up to be a confident, young woman. She spoke about this feeling of empowerment and having overcome the negativity, with the host on On Air with Ryan Seacrest.
Reflected that it took her quite a while to reach this point, the 26-year-old recounts the past year, that had her dealing with a range of issues including body-shaming, that altered her perspective. The "Love You Like a Love Song" singer admitted that while the online trolls got to her "a little bit", she is okay with her weight gain and her body, and loves that there's more to love.
By reframing her story and changing the narrative, she has truly taken back control of her curvy body.
Mila Kunis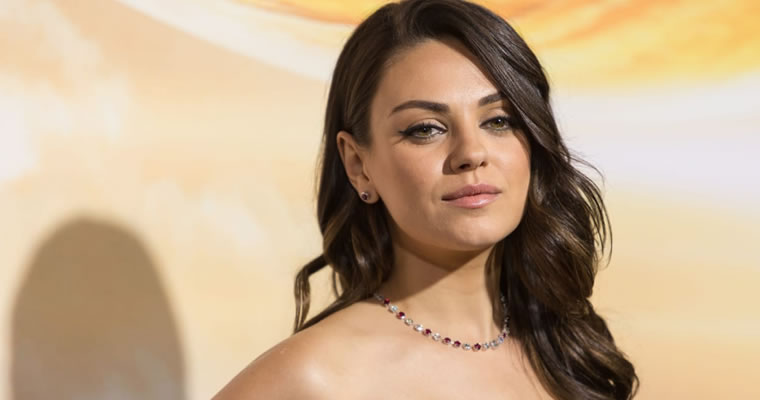 The film "Black Swan" required the actress to shed a considerable number of pounds for the role, as many dedicated actors do in their profession.
Describing her body to Glamour as having "no shape, no form, nothing, nothing" back in 2012, she was happy to put back on over 20 pounds once the filming period was completed.
Everyone else, however, had a huge problem with it. Kunis even shares a shocking response in which people began saying things like, "She looked better when she was anorexic-looking!"
Thinking that women deserve or want unsolicited opinion like these on their bodies is at the very core of the problem, and Kunis was pretty clear about how the weight loss had been just for work and there really is no way to please everyone.
Hilary Duff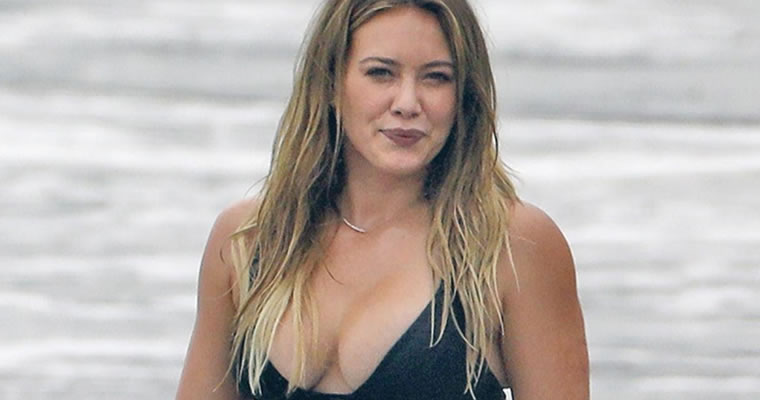 Hilary Duff has been in television since she was a child star in the early 2000's and as she has grown up in the limelight, she's had more than her fair share of criticism over how much weight she has either lost or gained.
The singer and actress just wasn't having any of it, though; telling Elle in an interview about how she is struggling with the same factors every day, as weight shows up much faster on a petite frame like hers.
We just love it when celebrities put their influence to such great use — and what better way, than to inspire thousands of girls and women who look up to them? Embracing a fuller figure and accepting your body how it is, can have a profound impact on your life for the better.
So there's really no need to spend hours scrutinizing every pimple or hair in the mirror, or obsessing about what kind of clothes can make you appear a certain way. Everyone has their own flaws, it's just about carrying what you have with confidence!